Vighter Awarded Position on $7.5B IDIQ for Medical Staffing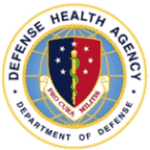 Vighter Medical Group LLC (Vighter) announced today that it has been awarded a prime position on the $7.5B DHA Medical Q-Coded Services (MQS) indefinite delivery/indefinite quantity (IDIQ) contract. The IDIQ has a 5-year ordering period and a ceiling amount of $7.5B.  It is designed to allow Military Departments (Army, Air Force, and Navy) to acquire medical staffing services to augment the existing military and civilian staffs at MTFs in a standard, cost effective, and efficient manner.
"The wide range of labor categories included under this contract are testaments to Vighter's agility and capacity to staff a variety of medical positions," said President Dr. Maria Doria. "As a veteran owned business, we are very proud to have the opportunity to support the Department of Defense in all 50 United States, the District of Columbia, and the U.S. Territories of Guam and Puerto Rico".
This multiple award IDIQ contract will support MTFs including: clinics (stand alone, non-bedded facilities), community hospitals, and medical centers with teaching responsibilities. Vighter will compete for task orders in the Physician Services and Ancillary Services segments. The first includes primary and specialty care physician labor categories while the second is comprised of clinical positions other than nursing, physicians, or dental. Services under this contract vehicle may be awarded using both personal and non-personal service arrangements.
About Vighter
Vighter provides Unconventional Medical Solutions around the world. We specialize in healthcare staffing, medical support services, and the application of technology in related fields. Whether clients require healthcare professionals to fill clinical vacancies throughout the US or highly customized special operations tactical medical support in austere environments abroad, Vighter is there to help.
Vighter was founded on the principles of agility, customer service, and dedication to mission success. We are highly responsive to client requests and excel in dynamic environments. Our customer service approach caters not only to clients, but is also focused internally to support all of our great employees working around the world. Vighter's dedication to overcome obstacles and achieve mission success flows throughout the organization. We are committed to exceeding our client's expectations whenever and wherever services are required.
Vighter is an ISO 9001registered Service Disabled Veteran-Owned Small Business (SDVOSB) firm verified by the Center for Veterans Enterprise. It holds The Joint Commission certification in Health Care Staffing Services (HCSS) and is also accredited by the National Accreditation Alliance Medical Transport Applications (NAAMTA). Vighter is also ANSI/ASIS PSC.1-2012 certified. The company has been listed on the Inc. 5000's list of fastest growing private companies for the past 3 years.