Vighter offers exciting careers for medical and non-medical professionals throughout the United States and around the world. Our compensation package is designed to attract quality healthcare professionals in various stages of their careers. We offer a highly competitive salary combined with a comprehensive benefits program designed with employees' needs in mind.
HEALTHCARE STAFFING
We employ clinical and non-clinical professionals to augment our client's workforce in a flexible and scalable manner. Let us fill your healthcare vacancies.
TRAVEL & LOCUMS
We have built a large pool of talented providers and deploy these amazing individuals on a moment's notice to respond to urgent client requests for travel and locums staffing.
MEDICAL SERVICES
We offer quality healthcare services in a turnkey manner throughout the United States and abroad to allow our clients to focus on their primary mission.
SPECIAL
MISSION
True to our SOF roots; we offer highly customized personnel recovery, search and rescue, medical training, and casualty evacuation support in austere environments abroad.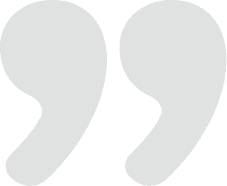 "Vighter is one of our best agencies at managing their personnel, resolving any issues in a timely manner and extremely professional. They always provide fully qualified personnel in compliance to the PWS, which is a testament to their candidate screening process. We will definitely award additional work to Vighter in the future."
Department of Homeland Security CBP
Mission Location: Rio Grande Valley, TX
"The USG has ever changing requirements in a real wartime environment and Vighter has risen to the challenge and found a way support every change and direction from the USG. They have met every request and change with the upmost professionalism and exceeded every USG requirement. We recommend the Vighter for any private or USG contract."
Mission Location: Afghanistan, Colombia, Cyprus, Iraq, Pakistan